Audi e-tron Baqueira Beret
CHALLENGE
As the official sponsor of the ski resort Baqueira-Beret, Audi needed to be present in magazines and billboards to publicize the new Audi e-tron Quattro.
SOLUTION
A headline driven campaign that played with Audi's e-tron Quattro attributes linked to skiing.
RESULTS
During the winter season the entire stock of Audi e-tron Quattro planned for the year was sold.

OUTDOOR
Adventures await off-piste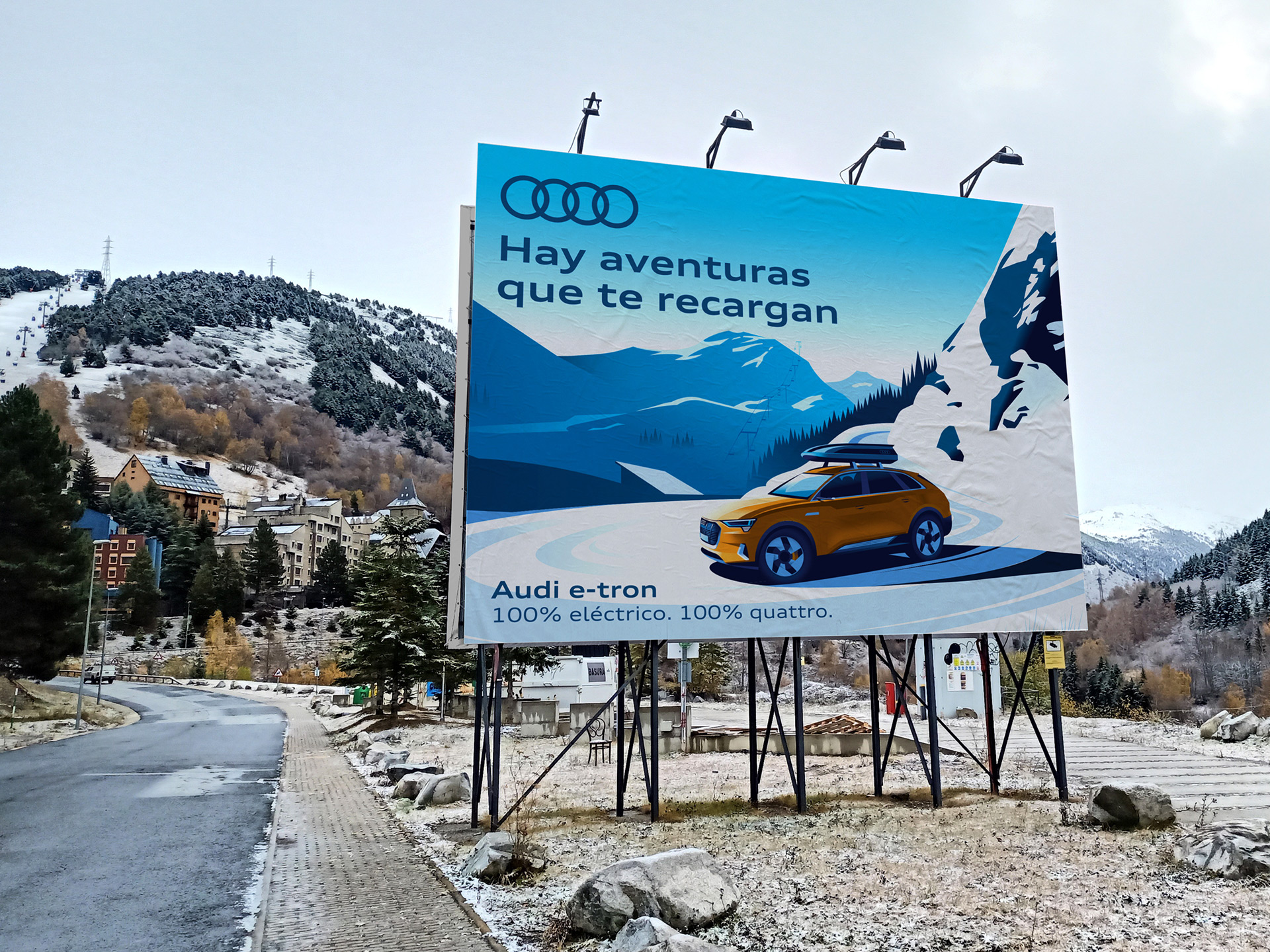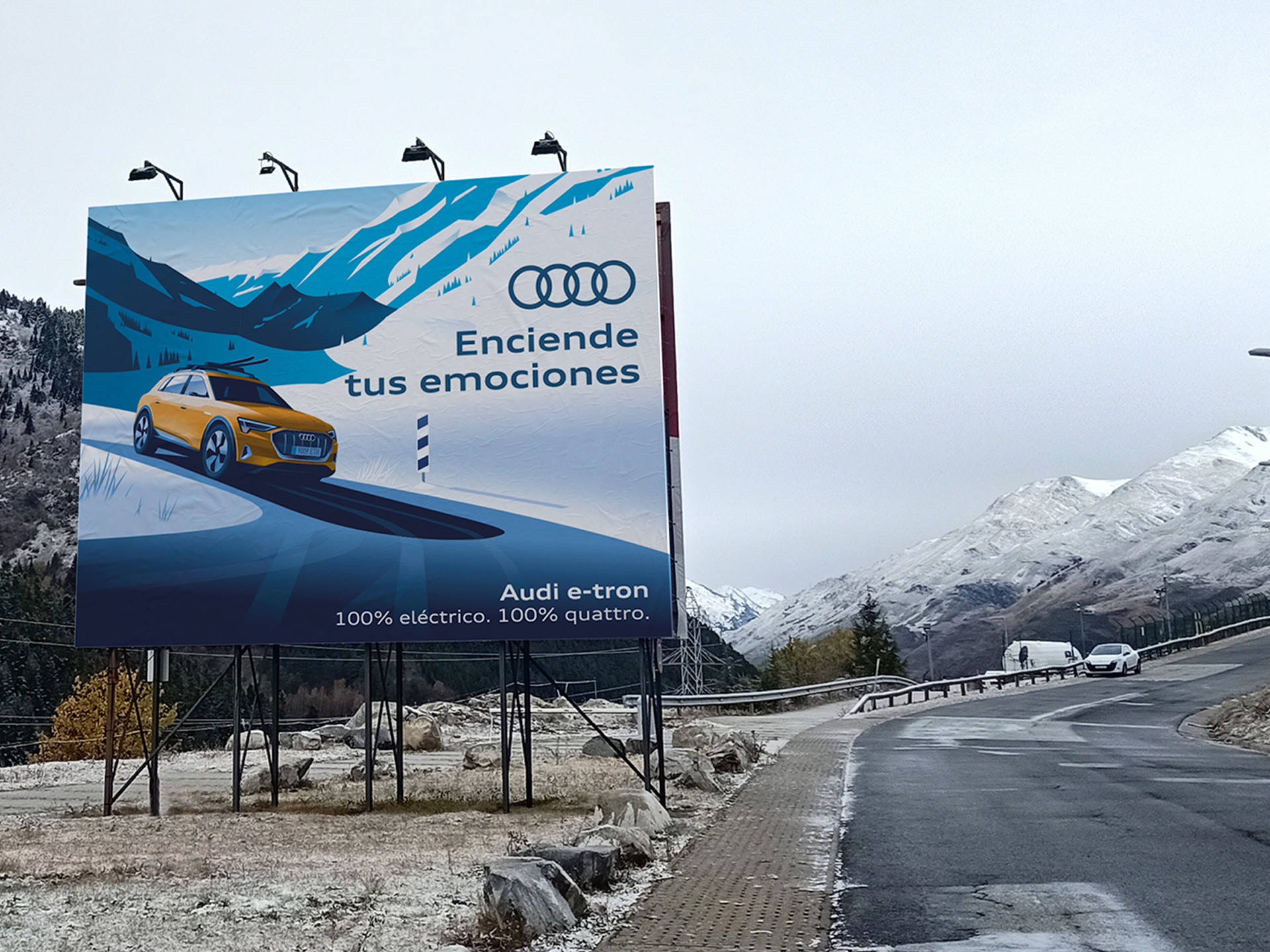 PRINT
Long live the ski season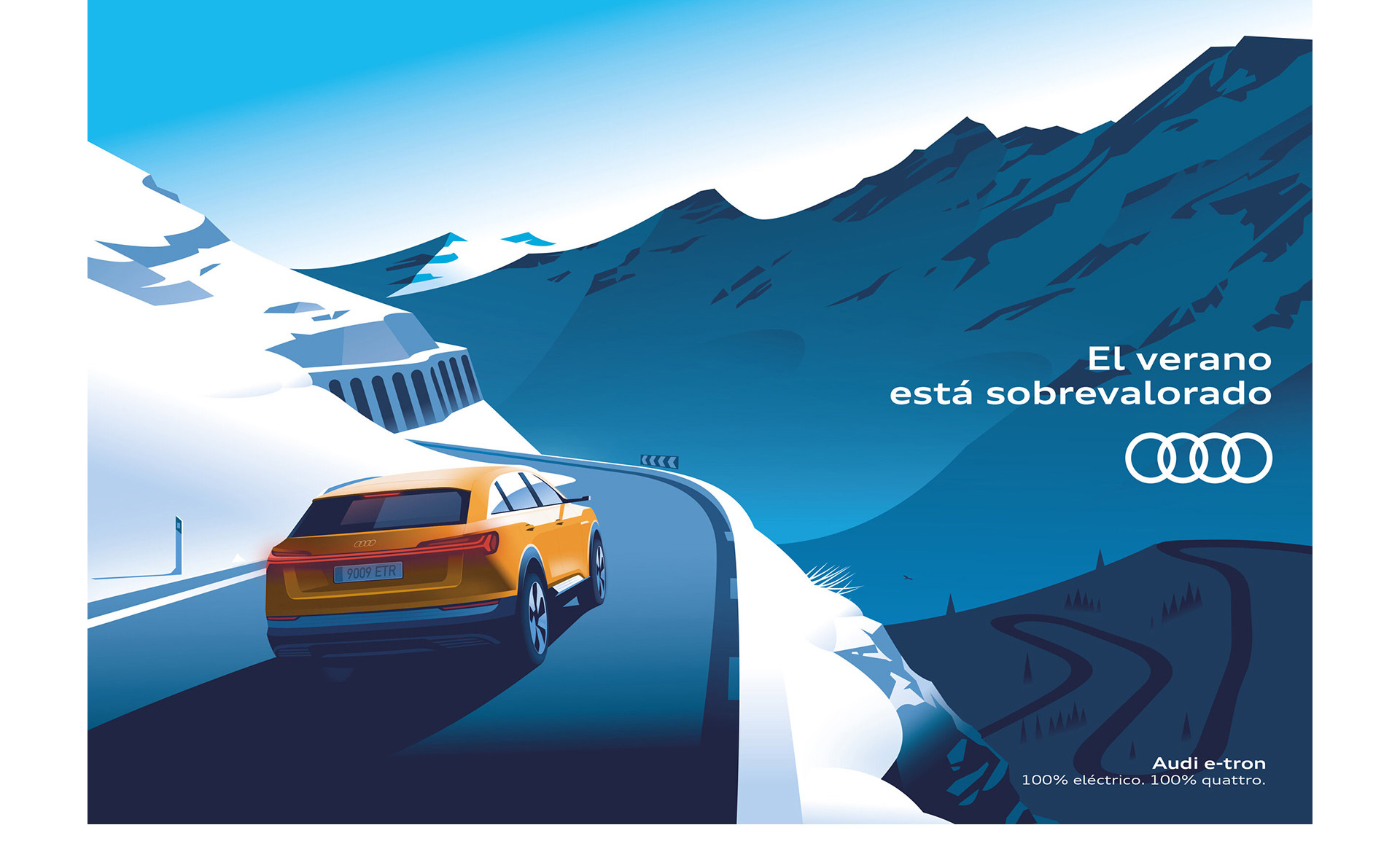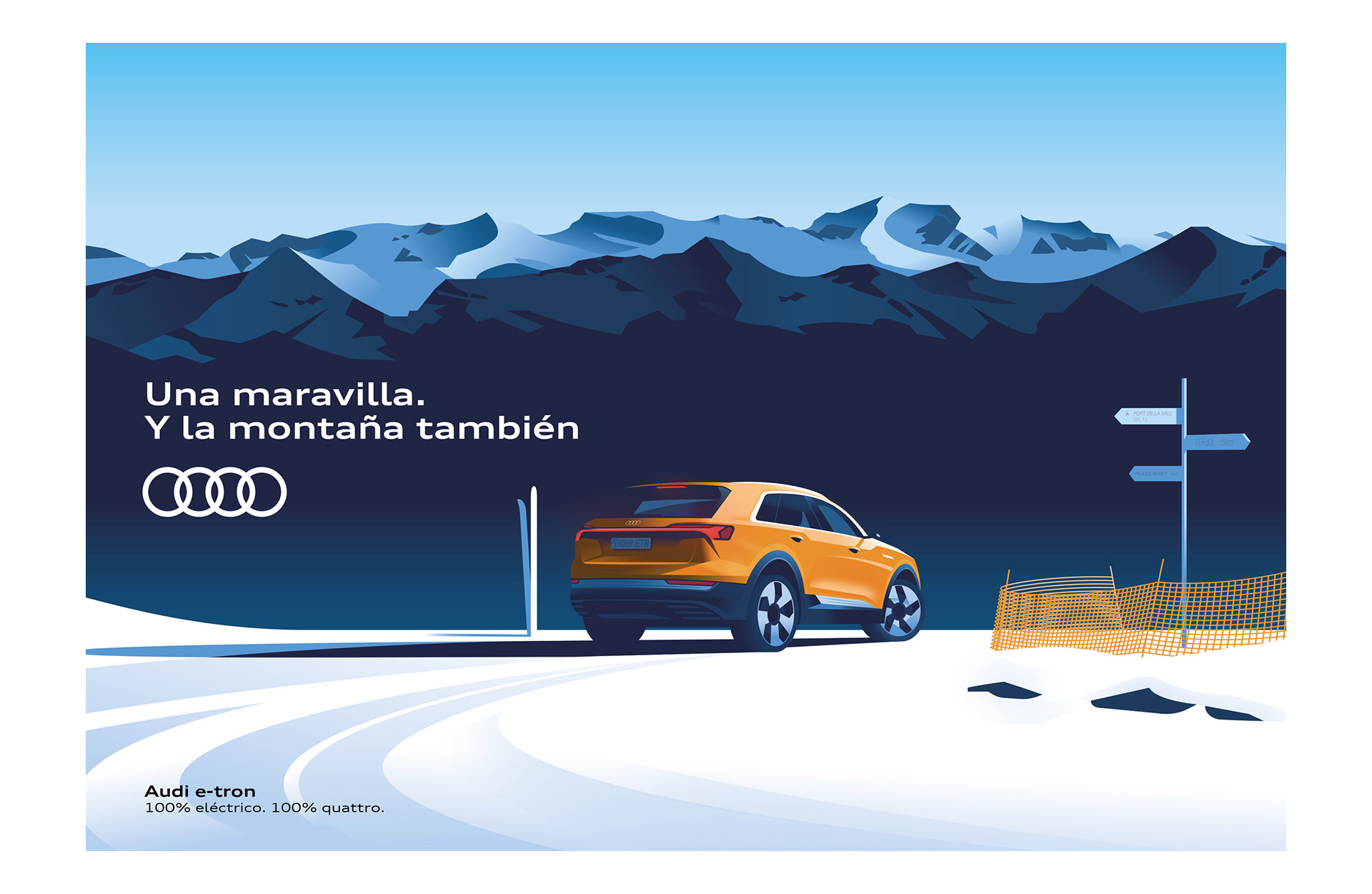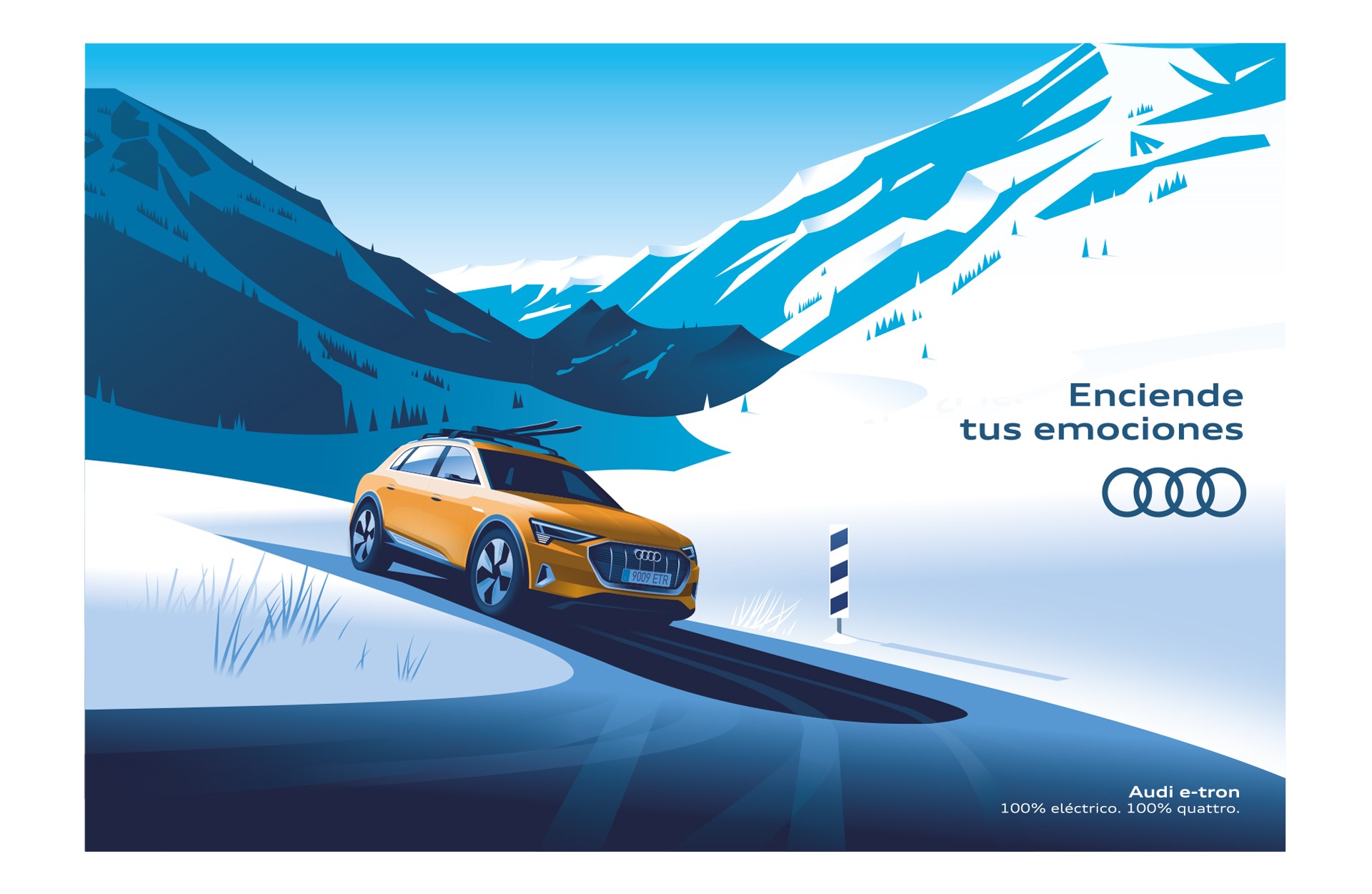 Audi e-tron's technology has been illustrated in five pieces that show different angles of the vehicle around snowy surroundings of the Pyrenees. The illustrator Richard Jorge was the artist behind the project who collaborated with us.