The promise
CHALLENGE
To motivate students finishing school to enter Educaweb's site to find a course that allows them to keep growing.
SOLUTION
We told to those young people thinking about their first job, often times underpaid and lacking in growth opportunities, that there's still time to finds something far better is they keep on studying.
RESULTS
The campaign helped increase Educaweb's site traffic by 34%.

PRINT
It's never too late to really start studying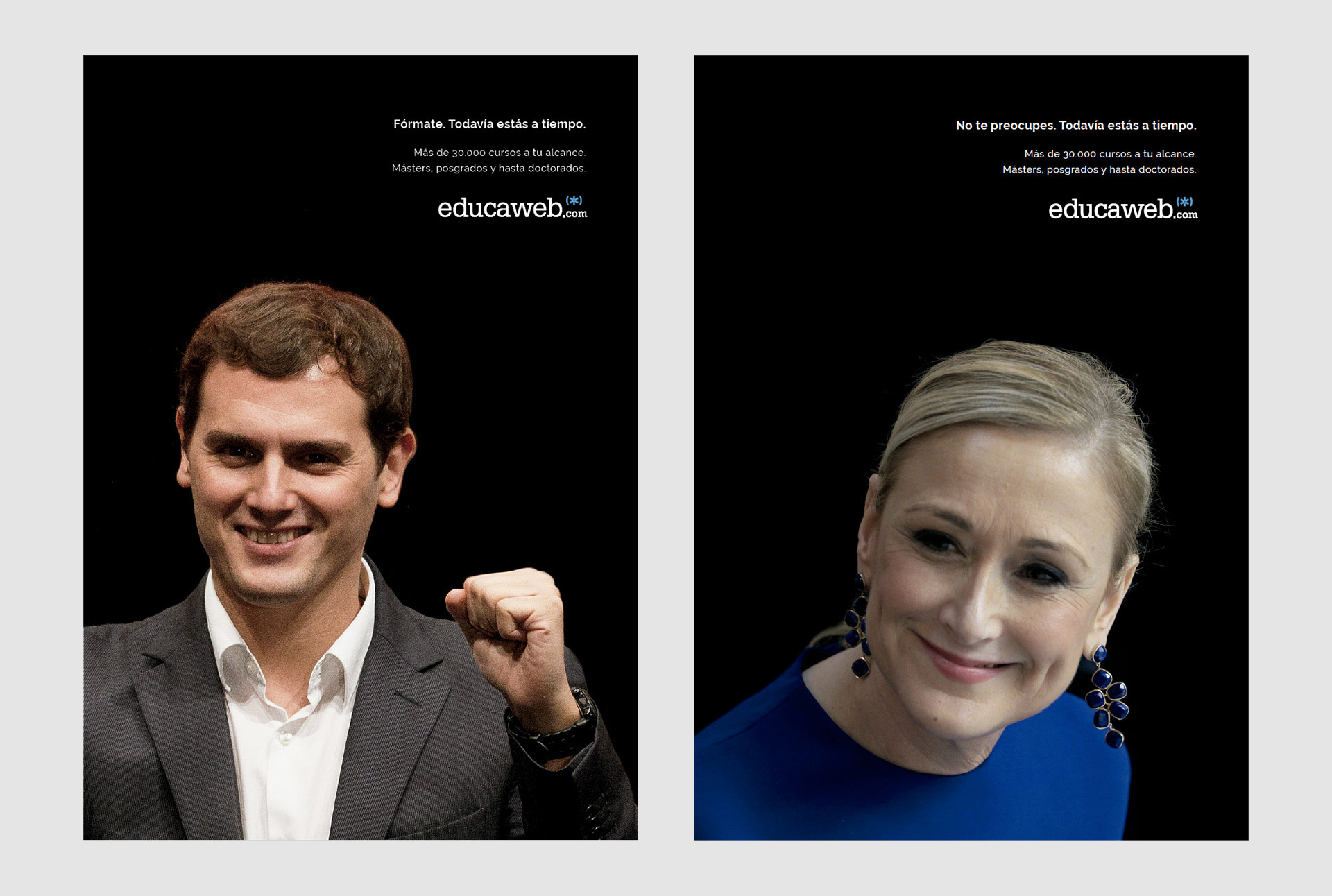 Many Spanish politicians were found to be lying about their educational background. That's why we used that momentum to advertise our more than 30k courses.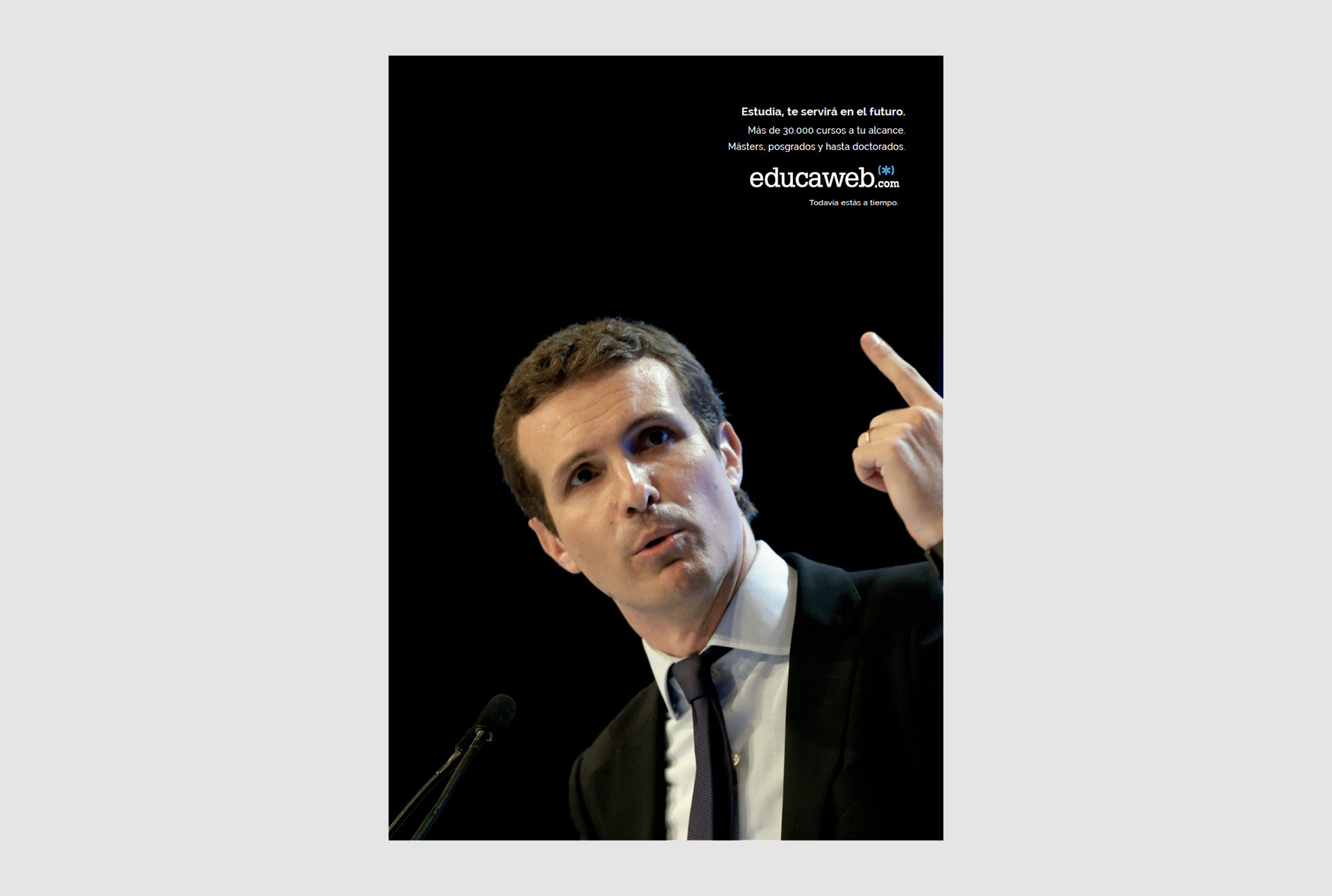 "Honest helped us find a greater purpose to our site"